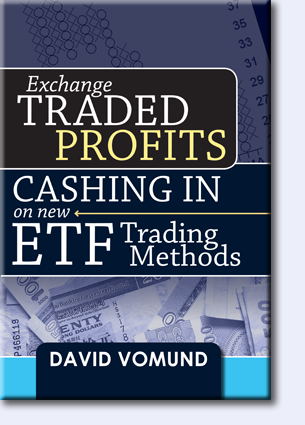 To find consistent profitability, traders must continuously adapt. Luckily, investors can quickly adapt to changing market conditions through the use of exchange-traded funds, or ETFs.
Strategies that investors were unable to apply just five years ago are now both accessible and profitable, as David Vomund illustrates in this new book. He offers simple strategies based on relative strength investing that anyone can follow, along with the research and results of extensive backtesting.  Rather than leaving the reader wondering how each strategy has fared since publication, performance results are updated on this site's Strategies page.
A systematic approach like Vomund's allows you to trade with the confidence that the methods and strategies are valid and effective. Vomund's book puts the ETF expertise of a market professional in your hands.